Are you keeping your mind, body and soul fit this winter?
When the thermometer starts to drop and the windchill is below chilly it becomes extremely tempting to put our health, nutrition and wellbeing on the back burner.  The short days and comfort food temptation mixed with the Christmas cookies... is a recipe for disaster.  Here are 4 tips to keep your mind body and soul fit this winter  
Start Moving

- During the winter there are so many other activities to keep your body moving. We think that it is cold out so jogging or taking that walk is out of the question. There are so many fun things to do such as ice skating, skiing, snowshoeing or cross country skiing.  Maybe you don't want to be in the cold so this is the time you try that hot yoga class? It a promise it will be warm in there.

Look at your intake

- During the holidays and with the cold days it is so easy to turn to comfort food, cookies and the caloric drinks. Try to balance your intake. In other words, if you are consuming more calories,  then look at adding something extra to your physical activity. Maybe take the stairs instead of the elevator, or do the plank pose for 5 minutes before you go to work or go for a walk during your lunch break. This will help you stay at a healthy weight.

Mind-Body Wellness

- It is easy to let our minds determine how we feel. Keeping a positive attitude can help our brains produce happy chemicals such as endorphins and gamma globulins. These chemicals boost our immune system and offer our body some healing power. Having negative thoughts and emotions can prevent our bodies from producing the chemicals that help our bodies heal. Spend some time meditating and having gratitude. Believe it or not, but you will become amazed at how much your mood and day will improve when you are grateful.

Have a snuggle day

- Cuddling can help ease stress, relieve anxiety, depression,  and even lower your risk of heart disease.  Cuddling releases the oxytocin hormone that makes you feel good and connects you to others. Schedule time to sleep in, snuggle up on the sofa or curl up by the fireplace and listen to that book or the recent episode on the

Real World Woman Podcast.

As you know I am huge audible fan so that is why I say listen to your book.

Sign up for your free 30 Audible trial.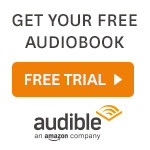 Categories